A birth certificate may not be one of the essential documents for international travel, however, it is required under certain specific circumstances. Sponsoring visa of a student or for admission of a child overseas or while getting married to a foreigner are some of the conditions that may require you to submit the validated copy of your birth certificate. It comprised of personal information such as name, date of birth, birthplace, etc. of the applicant. The main purpose of birth certificate attestation is to ensure the genuineness and authenticity of the document in a foreign country. Although before moving further, let's discuss what documents are required for birth certificate attestation.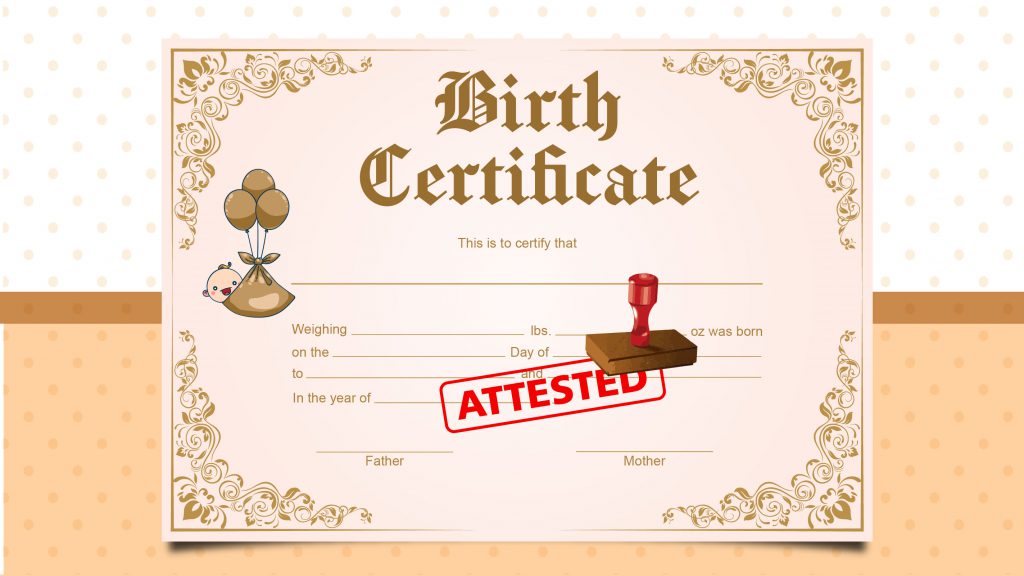 Important documents necessary for birth certificate attestation are:
Original copy of the birth certificate.
A copy of the applicant's passport.
Attestation is a requisite procedure which must be done in advance and months before your planned departure. Since it is a government process, calculating the exact duration of time required for the attestation is not possible. Mainly, the attestation of personal and educational documents is required by the expats while joining a foreign company abroad, and we all are familiar with the fact that documents lacking attestation will not be accepted. Not only government departments, local and private authorities also seek these authenticated documents. The requirement of attestation generated to prevent fraudulent activities and ensure legal immigration. It is an international way of ensuring the originality of the presented certificate.
The complete birth certificate attestation procedure from Dubai is as follows:

Notary Attestation
Home Department Authentication
MEA Attestation
UAE Embassy Attestation
Ministry of Foreign Affairs Attestation
Remember that to undergo this scrutinization procedure, initially, the document will be sent back to the native country of the applicant. You can either visit the concerned government departments by yourself or can hire an agency. If you find this process complicated and time-consuming, you can seek professional assistance from the companies having the required experience in this field. There are numerous companies offering services regarding certificate attestation in Dubai. Hand over all your essential documents to an authorized company for an affordable and time-saving procedure. By counting on these experts, you will end up saving a lot of your time and money.