The United Arab Emirates (UAE) is a developing country, whose economy has skyrocketed in the past few years. The glimpse of the cultural diversity can be seen and felt in the lifestyle, culinary trend, fashion, and music of the UAE. Although, the country has been rooted in Islamic tradition, but still other religions are nurturing here. The population of expatriates is much more than the Emiratis in UAE, and out of all the other expatriates the Indians comprises of 27 percent of this expatriate population. There are numerous agencies rendering Indian document attestation for Dubai. Let's discuss how document attestation can assist you with your international move.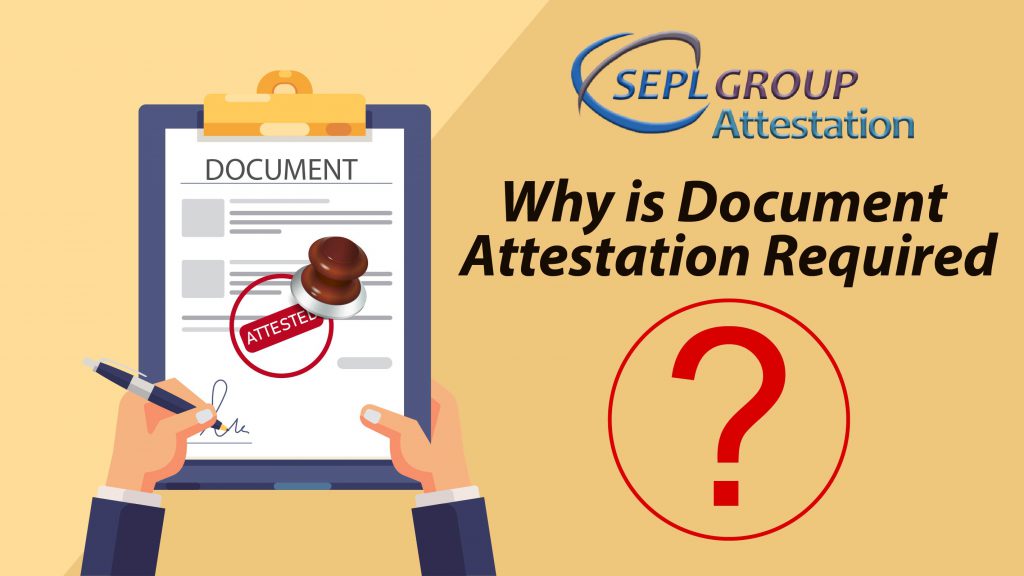 1. Document Acceptance Overseas
With globalization, the phenomena of migration among people has increased steadily. The major reasons behind this population shift are many, including better lifestyle, employment opportunities, educational institutions, and healthcare facilities. When an expat move from his native country to a foreign country, then the only evidence that proves his genuineness is his documents. Attestation of documents from the required governmental department proves that the presented document has been scrutinized thoroughly and is completely genuine. Only the attested documents will be accepted by all governmental as well as local authorities in the UAE. Attestation offers the required authenticity to a foreign originated document overseas.
2. Visa Approval
Visa is a preliminary document required by expats for entering any foreign country legally. Depending upon the requirement, different types of visas are applied for the UAE such as UAE Employment Visa, UAE Residence Visa, UAE Student Visa, and UAE Business Visa. Different types of attested documents are required for different type of visa, for eg, marriage certificate attestation for Dubai residence visa. A visa request will only be entertained by the UAE Embassy if the required document has been attested by the Ministry of Foreign Affairs and other govt. departments. An expat must submit all attested documents with the UAE Embassy for processing their visa request and receive their visa without any delay or hassles.  
3. Getting Employment
The main reason behind the thriving expat community in the UAE is employment. The establishment of several multinational company in the UAE allures expats from all over the world to work here. If you too are one of those searching for jobs in Dubai, then attest your educational documents in advance for increasing your chances of getting a job by 10 times. UAE work permit is a complicated procedure requiring thorough attestation and examination. Get your documents attested in advance from the MEA, UAE Embassy, and the HRD/ Home Department/ Chamber of Commerce. Whether you are traveling to the UAE or to any other country in the world, certificate attestation is requisite in order to prove a foreign-originated document legal. There are numerous agencies from where you can seek professional assistance as certificate attestation is a complicated nad time-consuming procedure.