Requirements for Marriage Certificate Attestation in Dubai
The legalization of marriage certificate is mandatory to be accepted and considered as a legal document in the United Arab Emirates. A marriage certificate is a legal proof that two people are married and is issued by a public department or by the church, mosque, temple or gurudwara. This document states the couple's name, place and time of their marriage, and other essential details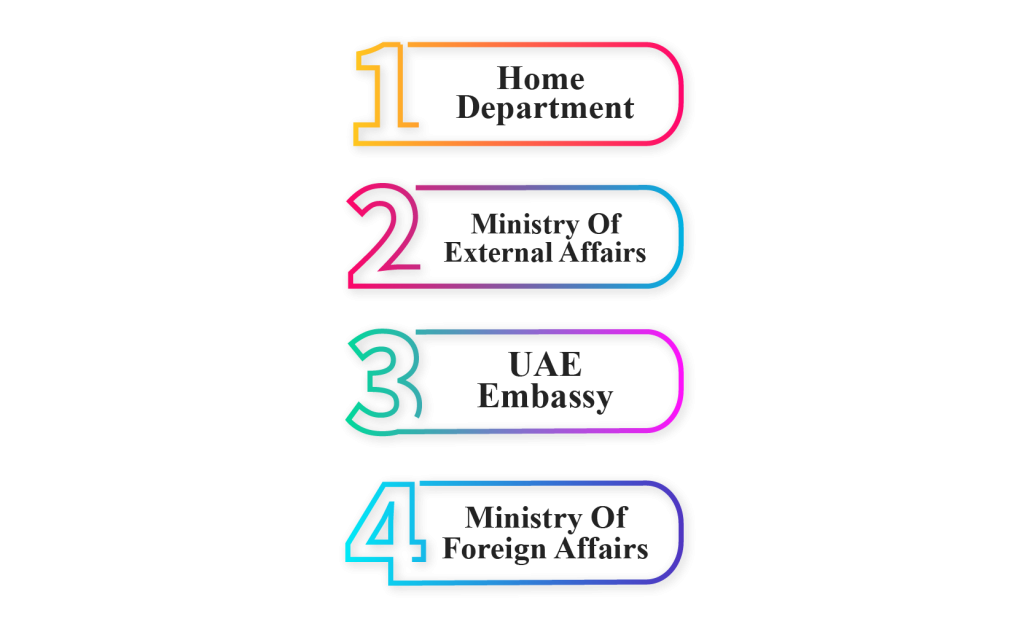 Getting Marriage Certificate Attestation
The original marriage certificate should be ready along with your spouse's passport copy. 
The complete process of marriage certificate attestation in UAE is given below:
Step 1 – The certificate must be attested by the Home Department from the state of origin.
Step 2 – Then, the role of the Ministry of External Affairs comes to play. it will attest to the certificate from the home country.
Step 3 – UAE Embassy in the home country will then verify the certificate.
Step 4 – Finally, the certificate attestation in Dubai is done by the Ministry of Foreign Affairs.
Why is Marriage Certification Important in Dubai?
As per the UAE law, if a couple is not legally married, then it is illegal for them to live together. And to live there, certificate attestation in Dubai is required to provide legal proof of the marriage. 
In case, the name changes on visas, passports, etc. marriage certificate must be attested and submitted as evidence.
Another case can be of applying a resident visa for your partner. In this case, it is necessary to attest to the marriage document to apply for a family residence visa in Dubai. Therefore, your country's UAE Embassy should attest to the documents and verify in the region of issuance.
Conditions of Legalizing Marriage Certificate in Dubai
Applying for residence visa for spouse
Sponsoring kids
Adding a spouse in health insurance
Medical tests – pregnancy or delivery
Applying for children's passport
Buying land or property with a spouse
Applying for divorce in court
Name change in passport
Adopting a child
School admission of the kids
Time Required For Certificate Attestation Services
Your marriage certificate required 3 to 5 working days. SEPL Document Clearing LLC helps you get quicker attestation. MOFA Attestation services are offered by us in UAE and are easy and convenient. The complete processing time depends on the capability of various departments in different countries – HRD, Home Department, the Ministry of Foreign Affairs, UAE Embassy, and the Ministry of Foreign Affairs.